'THE NEW WELLBEING CRAZE OF SHAKING'
Dr David Berceli's Tension and Trauma Releasing Exercises TRE® are an amazing tool for helping the body let go of deep, chronic patterns. TRE helps you shake off tension naturally.
Shaking can be remarkably simple and the process of change the shakes facilitate is very easy to self-regulate.
The goal of the TRE exercises is to start a self-directed tremoring process. The tremors are deeply natural and release tension and trauma held in the body.
Once you have learnt the exercises, and can feel and allow the tremors, you just let the body do its own healing and clearing out of overwhelming experiences. It really can be that easy.
TRY TRE - INTRO DAY
Try a TRE Intro Day with Steve Haines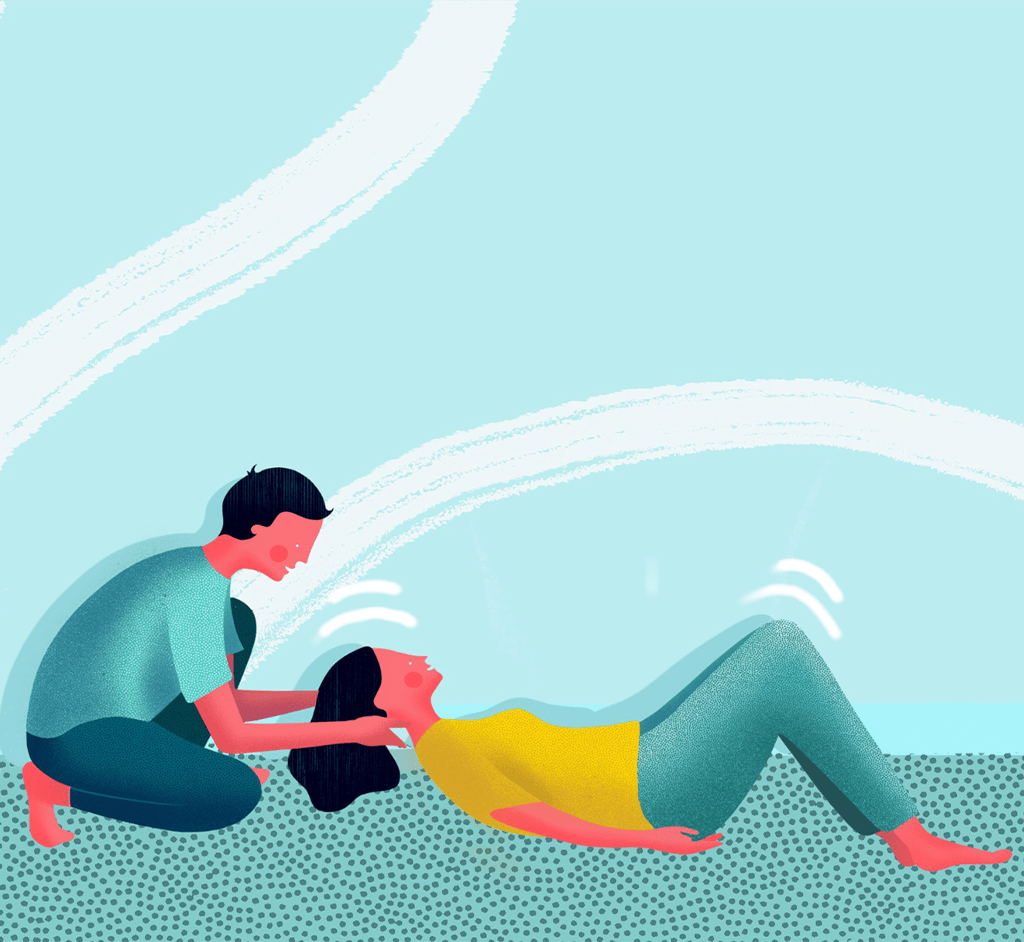 TRE® denotes TRE's registered trademark. Dr. David Berceli holds the Copyright, Trademark and Service Mark (SM) for all TRE training materials and the TRE process. All rights to use are reserved and TRE FOR ALL, Inc (TFA) (NGO) holds distribution rights. Also protected are: Trauma Release Process SM, Tension Release Process SM. http://traumaprevention.com
Imitation is the sincerest form of flattery: check 'TRE' stands for 'Tension and Trauma Releasing Exercises'  or 'Trauma Releasing Exercises' to access an ethical and responsible shaking model developed by TRE for All, Inc. A 'total release event' is likely to be a poor copy of TRE®
Kate Leftley
Nurse, Health Visitor, Massage and Mindfulness Practitioner
I liked the structure and the emphasis on self-regulation, slow pace and 'no need to tell the story over and over again'. I enjoyed getting in touch with my body's innate intelligence again.
Daren Dewitt
Trainer, Coach, Counsellor
Lovely blend of theory and practice. All at a manageable pace. I'm very satisfied and grateful.
Tracey Meaning
Marie Curie Cancer Nurse
The pace of delivery and style really held and supported me. The level of detail and depth was conveyed so simply.
Briar Barclay
Primary School Teacher
It just made sense! I have a long term interest in the body mind connection and ticked all the boxes
Kate Munden
EFT and NLP Practitioner
In trauma its hard to find words for things and that can often be too difficult. TRE is a great way to access a release without being in your head but being in your body and quietly finding peace.
Chris McDermott
Health Results Coach
The content was excellent and the practical experience very good too. I felt the balance of theory and practice was just right. I particularly enjoyed Steve's calm delivery and presence with his excellent background knowledge too.
Emilia Jastrzebska
Psychologist
Great combination of interesting theory and practice. Very creative approach towards teaching.
Emma Wynne–Jones
Music Teaching Artist
The experiential part is amazing. I love TRE. Profound, liberating realigning. A gift, thank you.
I learned easily, felt supported and loved the practice.
Steve had a great ability to engage with students on a personal level within the whole group. This promoted a sense of being heard and of being part of a community.
Hilary Austin
Craniosacral Therapist
I noticed a build up of my own natural energy, as a result of losing nervous system energy. And also a great sense of bliss. Actually, if anything, that was the huge motivating factor. It was extremely pleasurable and I felt it was something that put me in touch with ...
Sophie House
Physiotherapy Student
Steve was really passionate, knowledgeable and excited about TRE and it was really infectious. He answered questions really well and all information was clear and explained, as well as fascinating.
Jessie Mallock
Artist, Nanny
I liked everything about the course – brilliant. Particularly the acting out of the mouse playing dead. Everything was accessible, very visual and practical. Thank you, I feel inspired.
I thought Steve was an excellent lecturer – very dynamic, engaging, clear and enthusiastic about his subject matter. I am delighted I came on the course.
Peter Gluck
Property Consultant
There were clear instructions and down to earth reasons about how and why TRE works and the thrill of self practice to improve myself and learn.